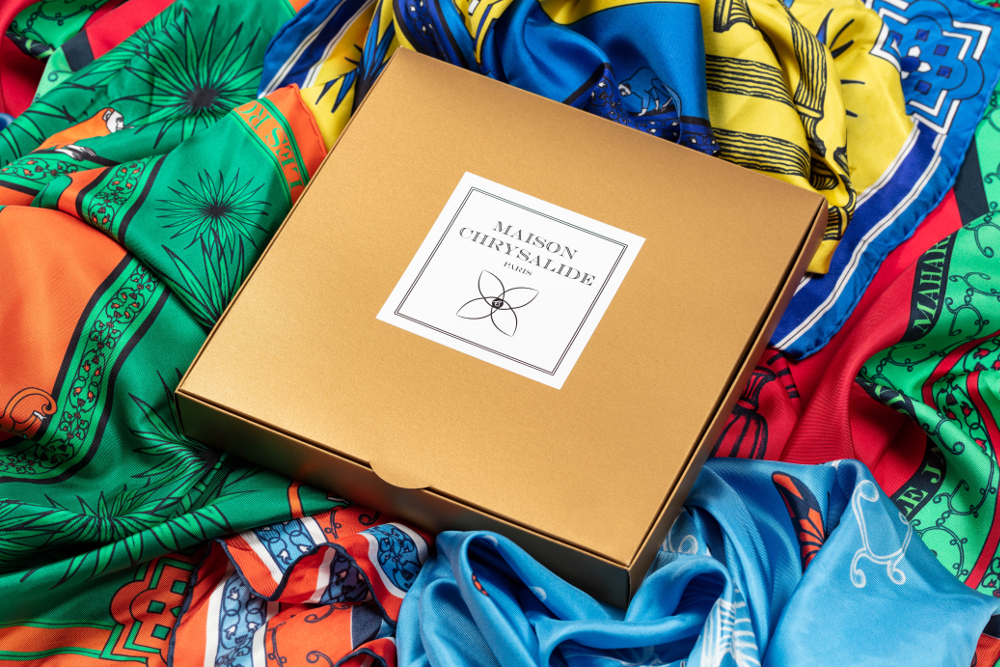 It is in May 2018 that is born the idea to share what the eyes of a young creator had been able to behold during her different cultural peregrinations on various continents. Through numerous shot souvenirs, infinite tiny details have been re-interpreted, imagined in patterns and hand-drawn. All organized and stylized on bright silk scarves, you will discover here a personal universe full of life and a curiosity constantly amazed.
The Maison Chrysalide footprint can and wants only to lie where the quality aims at excellence. It favours consequently the "Made in France", relies on the French best artisans and companies, and imposes itself the highest quality standards, even down to the last detail of its scarves…
Our House addresses the handmade and famous know-how of the Lyonnais weavers so-called "Canuts", for the tailor-made development of each of its silk scarves.